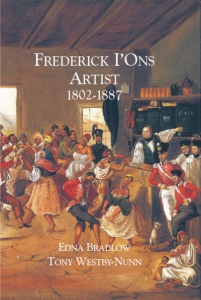 An informative and relaxed reading account of Frederick I'Ons, his life in South Africa, his paintings of the Xhosa people of the Eastern Cape during the turmoil years of the Frontier Wars, and his controversial Stockenström cartoons. Additional researched information on the Xhosa chiefs and the British officers at the time. The book is illustrated with many of his paintings and all the Stockenström cartoons.
Fully illustrated in colour.
Obtainable through Rhodes University, Grahamstown.